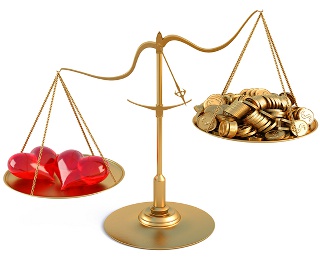 Estate planning doesn't have to be complicated. Just ask yourself three simple questions. Who do you trust to make important decisions? Who are you working hard to provide for? And do you mind paying too much tax? Answer these three questions and you are already well on the way to putting your personal and financial affairs in order.


Completing a
Will
is the only way to ensure that your estate will be distributed in accordance to your wishes. This simple document will appoint your trustees, executors and guardians for your children. It will also allow you the opportunity to make gifts and donations, and let you have a say as to how your final farewell should be.

In England and Wales, the rules of succession are the Intestacy Rules set out in the Administration of Estates Act and associated legislation.

The Act sets out the order for distribution of property in the estate of the deceased. For persons with surviving children and a wealth below a certain threshold (£250,000 as from February 2009), the whole of the estate will pass to the deceased's spouse or also, from December 2005, their registered civil partner. For persons with no surviving children but surviving close relatives (such as siblings or parents), the first £450,000 goes to the spouse or civil partner (as from February 2009). Such transfers below the threshold are exempt from UK inheritance tax.

In larger estates, the spouse will not receive the entire estate where the deceased left other blood relatives and left no will. They will receive the following:




The children (or more distant relatives if there are no children) of the deceased will be entitled to half of the estate remaining immediately and the remaining half on the death of the surviving spouse.

Intestacy

• all property passing to them by survivorship (such as the deceased's share in the jointly owned family home);
• all property passing to them under the terms of a trust (such as a life insurance policy);
• a statutory legacy of a fixed sum (being a larger sum where the deceased left no children); and
• a life interest in half of the remaining estate.

Until that day comes however, you should consider who would manage your financial affairs in the unfortunate event that you are unable to make important decisions yourself. A
Lasting Power of Attorney
would allow you to nominate those you trust to manage your affairs on your behalf. In the absence of this document, the Court of Protection will initially assume responsibility for all of your financial affairs. Should you wish to nominate someone whose judgement you trust, you need a Power of Attorney.

There are also countless benefits to setting up a
Trust
. Whether you are concerned about your inheritance tax liability, or want to leave a legacy for your loved ones, trusts can both shelter your assets from taxation and ensure your loved ones are financially secure. Anyone whose assets exceed their nil rate band should consider a trust, as should anyone in a complex family structure or responsible for a vulnerable person. Even if you have a life assurance or a pension plan you should consider putting the plan into trust. This way, the proceeds of your policy will go to your loved ones and not to the tax man.

Registered Address
: SMT Wills Trusts & Probate Ltd, 2 Highams Hill, Gossops Green, Crawley, West Sussex RH11 8BS

Office Address
: Office 2, Limes Business Centre, 8 The Street, Charlwood, Horley, Surrey, RH6 0BY.